Online Christian Ordination
Has God Called you to the ministry? will you answer his call today? become a
Pastor Associate Pastor Youth Leader Worship Leader Missionary Evangelist Sunday School Teacher
Fulfill Your destiny and step into the purpose of your lifetime. Become a Minister of the Gospel of Jesus Christ.
Spirit Fire Ministries can help you obtain ALL of your Credentials and Licensing. at a cost everyone can afford and from the comfort of your own Home.
Come, take the first step of the greatest journey of your life. The harvest is ready but the workers are few. NOW IS THE TIME to do what you were Born to do.
Serve God in Ministry and be a part of reaping this great Final Harvest of Souls. Now is your time to shine.
Simply submit Your suggested Donation below. This helps our ministry offset the cost of Webhosting, printing, shipping, etc... And keeps our services available for future ministers as well.
There is no better time than today to finally begin your Journey in the Ministry serving The LORD. We look forward to hearing from you, God Bless!!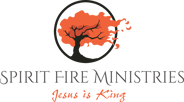 For a suggested donation of $39 Dollars, You will receive a beautiful Ordination Certificate and become a Legally Ordained Minister of the Gospel. You will also receive 40 free lessons via E-Mail to help you build your Faith and set a solid foundation to begin your ministry. Simply click the Donate button to BEGIN.